How Important Is Air Con Servicing And Personal Maintenance On An AC Unit?
Without air conditioning machines, it would be difficult to live comfortably in this hot Singaporean weather. Air conditioning units are just some of the most essential home items that can help contribute to a comfortable home atmosphere. However, due to intense use or mechanical fallbacks, an AC unit could get damaged or broken. Air con servicing would certainly be needed.
Maintaining the proper condition of your air conditioning equipment is essential to prevent further damage on the unit and even check the entire item for defects that could be otherwise resolved earlier. Some air con servicing companies offer routine checks and unit repair and maintenance.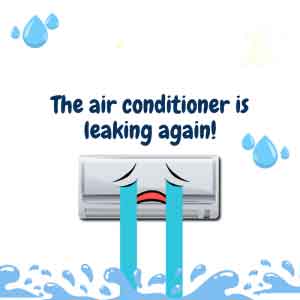 The Importance of Routine Air Con Servicing 
The ideal servicing frequency for an AC unit is once a year, even if you don't see any problems or disturbances in the equipment. There might be some internal problems which you might not have noticed at first that could later on be apparent as the months go along.
An AC unit that has been left for many years without any maintenance could lose its efficiency. This could result to the unit blowing off lesser amount of cold air into the room even when its turned on to the maximum. The presence of dust and debris stuck on the unit's filter could result to a poor amount of coolness inside a room compared to when the AC is kept clean.
Ideally, air con servicing is encouraged right before summer since it would lessen the chances of having to wait in line for the help of a technician. Most people would normally complain or even see the importance of their AC unit especially during the hottest months of the year and it would be really helpful to avoid the crowd right before everyone requests for AC maintenance and repair checks.

Air Con Maintenance and Repair Services
Servicing would usually cover the following:
Ensuring that your AC is working well can offer plenty of benefits for you and your home. Getting routine air con servicing plus regular inspection on your part can go a long way when it comes to practicality.
At Total Cleanz we provide professional cleaning services at most reasonable prices. Check out our rates here for Aircon Servicing