For outdoor areas of your business or residential property that endure heavy use and demand professional cleaning, high-quality high-pressure cleaning services are likely necessary to rejuvenate these spaces and restore their original clean and appealing look.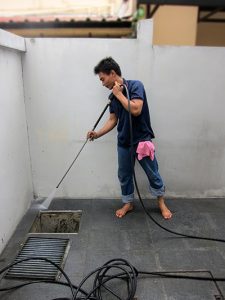 We will utilize high-power, pressured water blasting to liberate the soiled and stained surfaces of these areas from the accumulated dirt and grime that has tarnished their beauty and pristine appeal. Whether you need pressure cleaning for your brick, slate, or stone walkway or driveway, or for your patio, exterior walls, decks, balconies, or roofing, it's advisable to enlist the services of a reputable and experienced commercial cleaning company.
Essential Benefits of High Pressure Cleaning for Your Outdoor Property
High-pressure hydro cleaning offers valuable benefits for your outdoor home or business property:
1. No Need for Scrubbing, Scouring, or Polishing:
High-pressure water-jet cleaning eliminates the need for rigorous scrubbing or industrial scouring. It leaves surfaces refreshed and looking like they were just constructed.
2. Environmentally Friendly Cleaning:
Hydro cleaning is an eco-friendly method that relies solely on the force of high-pressure water, avoiding harsh cleaning agents.
3. Cost-Effective:
Opting for high-pressure water cleaning incurs low costs. Its efficiency means it doesn't require frequent repetition.
4. Fast and Efficient Cleaning:
High-powered water blasting swiftly and effectively eliminates stubborn dirt and grime, making it the preferred choice for both residential and commercial maintenance.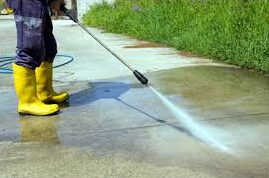 For top quality cleaning of all your outdoor slate, stone, brick or concrete surfaces, contact the professional commercial cleaners at Total Cleanz today. Our professional cleaning team will provide expert high pressure water blasting to thoroughly clean and revitalize all the surfaces of your outdoor home or business property, restoring them to their original pristine, attractive appearance.
Learn more about Total Cleanz pressure jetting. Call us for a no-obligation quote now at 6440 3342.