End of lease cleaning is crucial, and it's best to leave it in the hands of a professional.
When vacating your rental property you can feel assured that the cleaning done at your premises is up to the agents standards and that you will have no problems in getting your deposit back.
We professionally clean everything specified in your agent's vacating letter. If any cleaning is overlooked or if your agent finds any issues, please contact us within 3 days after the cleaning, provided no other work has been conducted at the premises in the meantime. We will return and address any concerns promptly.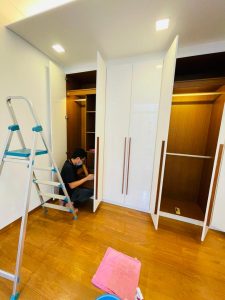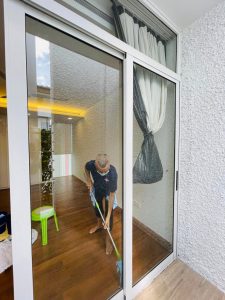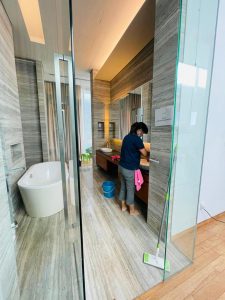 Total Cleanz stands out for its exceptional move out cleaning services. We offer a variety of cost-effective vacate cleaning packages to save you both time and money.
Our team of professional and dedicated cleaners conducts end of lease cleaning in the area on a daily basis. With their extensive experience and understanding of your agent or landlord's expectations, we guarantee the highest standard of cleanliness for your premises.
No need to spend money on cleaning supplies you'll only use once. Let Total Cleanz's end of lease cleaning service take care of it, as we provide all the necessary products and equipment.
When it comes to the end of lease cleaning, the following is offered:
All visible stain removal (unless stubborn stain)
All Doors
All Floors
Kitchen
Wall and window cleaning
Bathrooms
Furniture
Ceiling fan
We also focus on stove-top cleaning, fixtures, fitting, lightings and appliances. Our team of expert use a stain and grease removal technology that will make the stove look brand new again. We get into the corners and do the dirty work!
Leave it to Total Cleanz
When you choose Total Cleanz End of Lease Cleaning package, our service comes with a 100% satisfaction guarantee.
At Total Cleanz we provide professional different cleaning services at most reasonable prices.
Contact Us Now!