During the Home Recovery period, it is important for COVID-19 patients and their household members to keep the environment at home clean and safe.
Ventilating the room
Covid-19 patients should avoid switching on the air-conditioner and open the windows to keep the isolation room well ventilated.
It is recommended that the room is ventilated to allow fresh air into the room. This can help to reduce the concentration of airborne contaminations, including viruses in the room.
If patients switch on the air-con in the room, you should get an air-con specialist to wash it after the isolation period because the Covid-19 virus is airborne and particles may be trapped in the coil.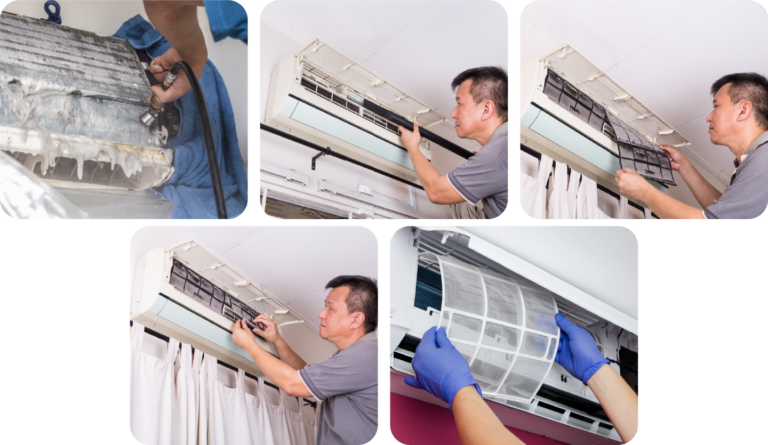 Washing the bedding and clothes
All linens need to be washed as the virus can stay on surfaces such as bedsheets, carpets, mattresses, pillows, or cushions for 2-3 days.
Laundry should be placed directly into the washing machine and washed with detergent. Avoid tossing or throwing the fabrics.

The mattress protector is recommended and can be washed together with normal laundry during the home recovery process.
Cleaning and disinfecting a room after home recovery
Mop the floor with the prepared solution, starting from one end of the room(s) to another. Avoid moving from an area that has not been cleaned to an area that has been cleaned, to avoid dirtying the cleaned area.
Soak cloths with the prepared cleaning solution and use them to wipe all frequently touched areas in the room(s) (e.g doorknobs, armrest, tables, keyboards, mouse, switches, walls, etc) To prevent any cross-contamination, rinse and soak the cloths with the prepared cleaning solution before moving on to clean the next surface or use another cloth.
Cleaning the mattress after recovery
There is no need to throw away the mattress, disinfecting by using household cleaning agents such as those that contain diluted bleach solution or 70% alcohol to wipe down the mattress. Consider exposing the mattress to a UV-C sterilizing lamp or sun to further disinfect it. Or steam sanitizing the mattress to kill viruses and bacteria.
Cleaning the bathroom
First, disinfect the sink pipes and toilet floor trap to reduce the risk of COVID-19 aerosol transmission from wastewater.
Clean all surfaces such as sinks, taps, soap dispensers, doors, handles, and flush buttons with the solution.
Clean the toilet bowl with a brush, pour the cleaning solution into it and leave it for a minute before flushing with the lid closed. And finally, use steam to sanitize the toilet bowl to kill all viruses and bacteria.
Clean the toilet floor with the prepared cleaning solution from the exit inwards.