While you may have a 'dream floor' in mind when you shop for flooring for your home, it's essential to consider the practical aspects of your purchase.
There are various scenarios where you should think about how easy it is to clean a floor, its durability, and how frequently it requires maintenance. For instance, if you're renting out your property, it might not be wise to choose a luxurious but less durable flooring type, as you may have to replace it when your tenant vacates the property. You might have young children who tend to create messes, or you might have cats and dogs that could potentially scratch your flooring. Perhaps you have health issues that limit your ability to clean the flooring as often as you'd like, or maybe you're simply not a fan of cleaning. Fortunately, there are low-maintenance flooring options available to you, as well as ways to prevent damage to your flooring.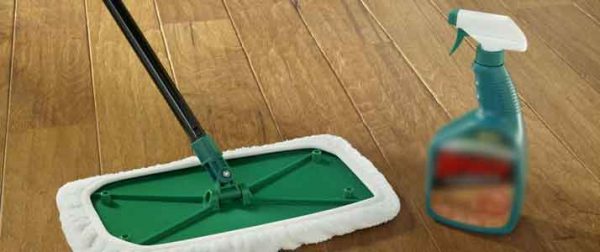 Wooden flooring remains a timeless and popular choice for modern homes. It's available in two main forms: solid wood, crafted entirely from natural wood, or engineered wood, featuring ply layers with a solid wood top layer to achieve the same appearance. Homeowners appreciate it for its versatility, effortlessly complementing various home styles and decors.
Maintaining wooden flooring in the short term is relatively straightforward – spills can be quickly mopped up, and dust easily removed with a vacuum or broom. However, long-term maintenance presents challenges. Over time, dirt, oil, and grime can accumulate, and the presence of grit can lead to scratches. While wooden flooring can be refinished, addressing deep marks and scratches with steel wool or light sanding requires more effort than other flooring types. To preserve its beauty, consider using rugs or mats at entry points to reduce the amount of grit entering your home and minimize the risk of scratches.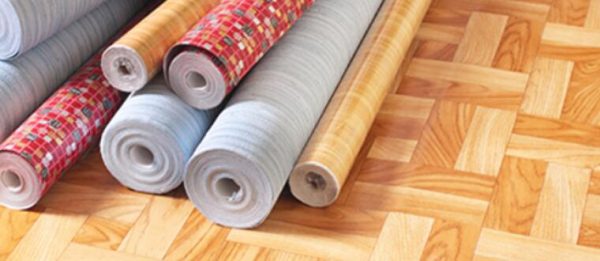 Vinyl flooring tops the list in terms of cleaning convenience and maintenance simplicity. Also known as Cushion Floor, it offers affordability and excellent durability, often accompanied by warranties. Many outdated misconceptions about vinyl flooring persist, but today's options include a wide range of styles, from basic to luxurious, often mimicking other flooring types at a fraction of the cost.
Vinyl typically features a protective layer that repels stains and spills, making it an ideal choice for those concerned about keeping their floors clean. This layer also adds protection against scratches, particularly useful for pet owners. If your vinyl flooring lacks this protective layer, occasional cleaning and polishing are necessary to maintain its best condition. Everyday cleaning is a breeze – a simple sweep with a brush followed by a mop will suffice. However, when mopping, use caution to avoid excessive water, as it can penetrate the edges, potentially weakening the adhesive and causing your vinyl to loosen, discolor, or curl.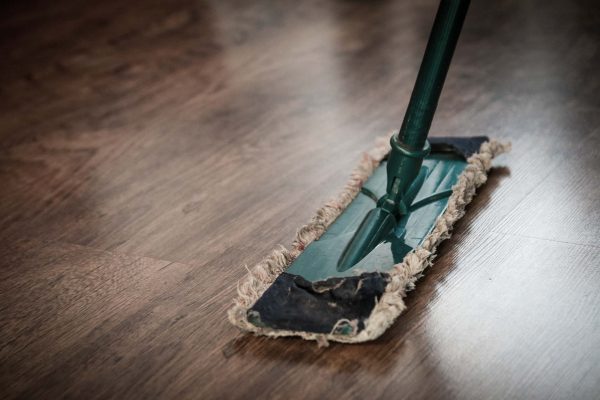 Let's now consider laminate flooring, an excellent option for those who desire the look of wood but prefer a more durable, low-maintenance, and cost-effective alternative to solid wood flooring. Laminate flooring typically comprises an HDF or MDF backing for strength, a photographic layer that replicates various styles or designs, and a protective wear layer that enhances its resistance to scratches. The range of laminate flooring options is extensive, and prices can vary widely. However, opting for budget-friendly laminate flooring is usually not advisable. Cheaper laminate brands often lack the quality, realism, and durability found in higher-quality options. Premium laminate flooring products frequently come with warranties, reflecting the manufacturer's confidence in their durability.
When it comes to daily cleaning, laminate flooring follows a similar process to vinyl flooring: a straightforward vacuum and mop will do the job. However, it's essential to be cautious when using water on laminate flooring, as it should dry within just a couple of minutes after mopping.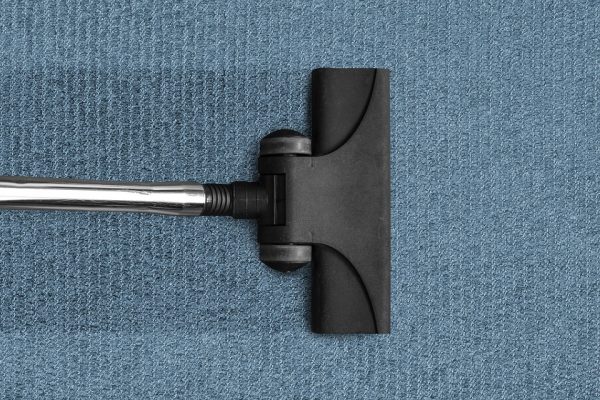 Lastly, let's turn our attention to carpet. Carpet is often seen as a luxurious choice for home flooring. It offers a wide range of colors and textures, delivering exceptional comfort underfoot and effectively retaining heat. This makes it a popular option for bedrooms and living rooms. One notable advantage of carpeted flooring is its cushioning effect, providing protection in case of a fall and offering comfort for knees, elbows, and ankles on softer surfaces.
However, it's important to note that carpet, despite its luxury, can wear down faster compared to other types of flooring. Without proper maintenance and care, it may need replacement every few years. To maintain the quality and appearance of your carpet, it's crucial to give it regular attention and place mats by doors to prevent the entry of grit and dirt that can gradually wear down the carpet fibers. While carpeted flooring is an excellent choice for many homes, keeping it free from dirt is essential if you want to preserve its healthy and attractive look.
Learn more about Total Cleanz carpet cleaning. 
If you're unsure as to which type of flooring would be most suited to your needs then you should seek the advice from professionals, contact us at 6440 3342 for a no-obligation quote now!