Marble polishing effectively eliminates scratches, minor damage, and everyday wear on your marble floors. Our professional marble polishing services employ top-quality products and techniques to revive the luster that initially attracted you to marble flooring. Marble is a superb choice for both classic and contemporary homes, but it demands upkeep. If your floors are displaying signs of aging, our marble polishing service can rejuvenate them, bringing back their original color, texture, and radiance!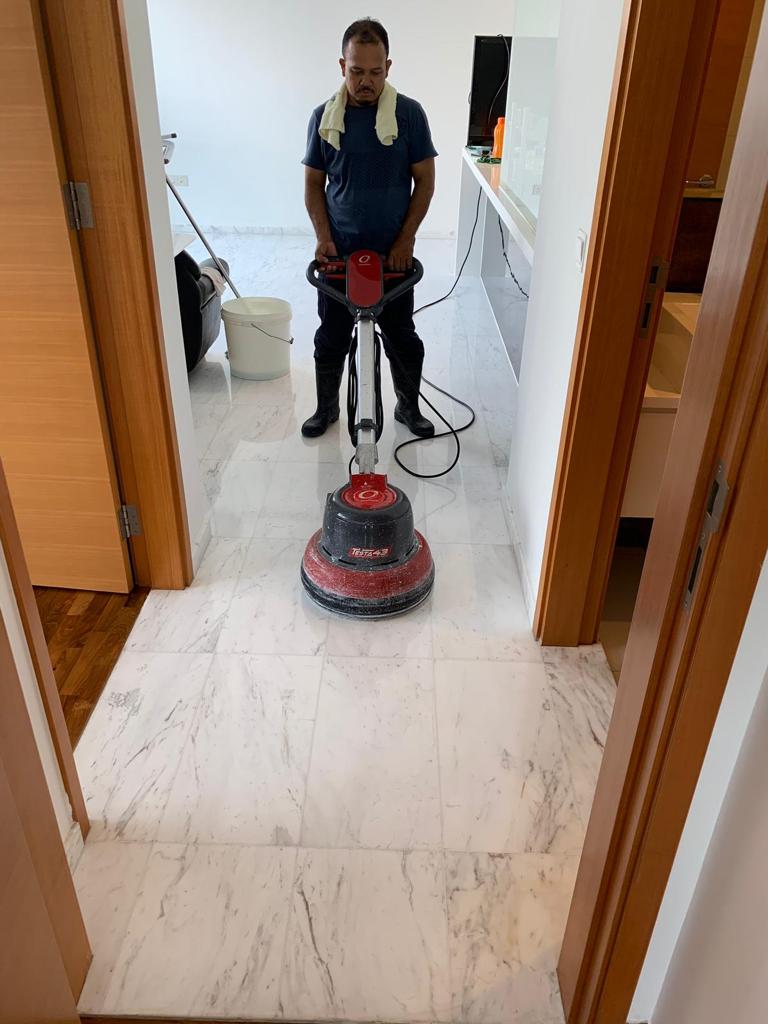 Not every blemish can be polished away from marble surfaces. Sometimes, marble honing is essential to restore the material's original appearance. Heavy chair dragging or deep scratches may require this treatment. Marble sanding provides a cost-effective alternative to replacing floors or walls, rejuvenating them to their original beauty. Many clients initially consider costly replacements, but after marble sanding, they rediscover the stunning appearance of their surfaces.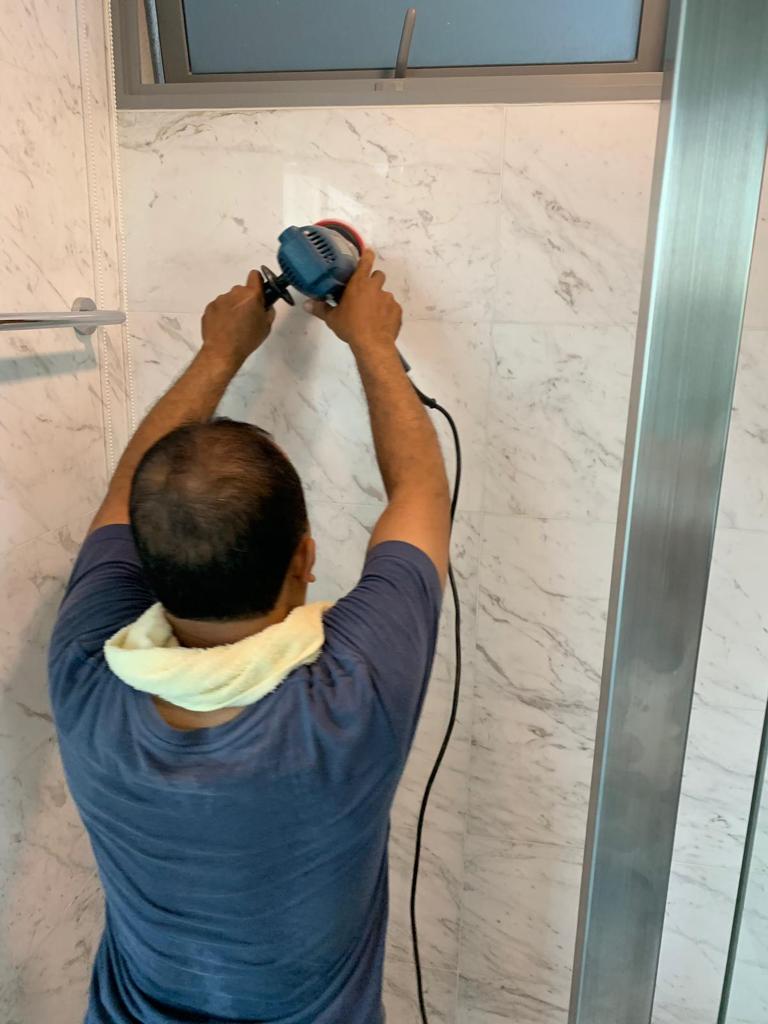 We have a dedication to marble polishing and marble sanding that is matched only by our commitment to excellent customer service. We never rush or skimp our way through a job – we provide only the best marble polishing and sanding services, paired with the best customer service in the business.
At Total Cleanz we provide professional marble polishing services at most reasonable prices.
Contact Us Now!