Get your 'To Do' list done by a skilled handyman from Total Cleanz
Have your shelves and TV mounted, pictures hung, kitchen fitted and more quickly by experienced handyman.
Our team member beside offering cleaning job, we can do maintenance and repairs tasks that include: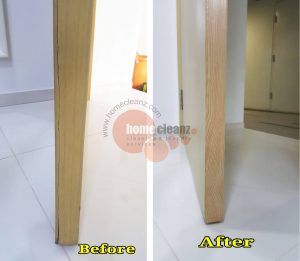 When a wooden door dries out, especially when exposed to external elements, the tendency due is for it to split or crack. A split or cracked door needs to be repaired as soon as possible to avoid security issues. Supplying of replacement parts such as knobs, hinges or door-closing mechanisms.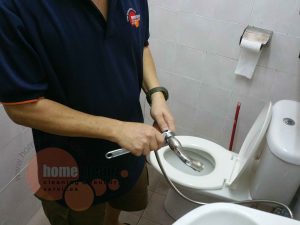 Fixing a leaky sink or replacing old or faulty pipes is not exactly cheap, a proper water leak repair is sure to save you lots of hassle in the long run. If a leaking bathroom or a heavily leaking pipe is left ignored, the resulting water streaks will promote the growth of mould and mildew on your interior walls and cause steel surfaces to rust. Should water come into contact with any exposed electrical wires, it may also spark a fire that can quickly spread from room to room.
Plugs and switches that stop working. Your plugs and switches should all work, all the time. If they don't, we'll get to the bottom of things fast.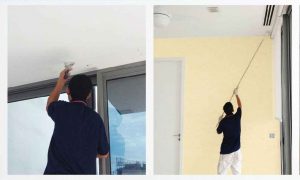 Wall paint doesn't last forever. There are times whereby you will need a fresh coat of paint, perhaps to brighten up an old apartment or just before returning your rental apartment to the owner.
*Relaminate cabinet before and after.
If you don't have the right tools, don't worry! We come equipped with a full range of manual and power tools: drills, wrench sets, saws, and even tall ladders.
Our skilled and well equipped team is here to offer quality service to fix the fittings and fixtures, changing of new light bulbs, realignment of cabinet hinges, touched up and re-lamination of furniture, and many more with the right tools to bring back the aesthetic look for your home.
At Total Cleanz we provide professional handyman services at most reasonable prices.
Contact Us Now!