There are so many reasons why you should hire a professional house cleaning service.
It will save you time. It will ensure you have a clean and sanitary home, probably more so than if you cleaned it yourself. It will relieve your stress. It will reduce arguments with family members about cleaning.
Ultimately, house cleaning services make your life easier!
But how often should your house cleaners come? Our house cleaners offer flexible scheduling so you can decide how often to use our services.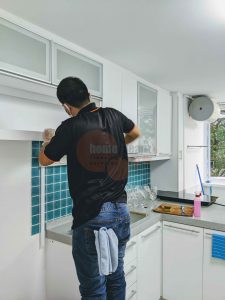 To enjoy the most benefits from our cleaning service, weekly house cleaning is the ideal option. True, that's more appointments you are paying for. But the convenience is well worth it.
You Get to Focus on Household Tasks You Enjoy
OK, maybe you don't enjoy all of the non-cleaning tasks, but isn't it easier to do laundry and pay those bills when you don't also have layers of dust and bathroom scum to contend with?
Taking house cleaning off your plate with a weekly house cleaning service frees up your time for other important tasks. Now you have more time to cook healthy meals, iron your clothes and reorganize the closet.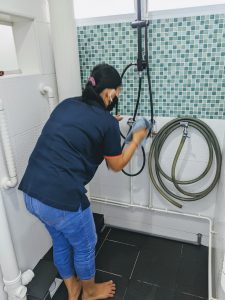 You also have more time and energy for the things you truly enjoy, like family activities, hobbies and hosting friends. Leaving the cleaning to us simply gives you more freedom in your schedule.
Weekly House Cleaning Motivates You to Pick Up
While some house cleaning services claim you don't need to pre-clean, most appreciate a bit of decluttering before your appointment. Their job doesn't include picking up dirty laundry or kids' toys. Leaving these items out can make their work more challenging and affect the results.
When you have a cleaning crew visiting your home weekly, it encourages you to maintain tidiness before their arrival. It may take some adjustment, but many families eventually adopt the habit of keeping clutter at bay throughout the week, eliminating the need for a last-minute cleanup before the cleaners arrive.
Hiring someone else to clean up can surprisingly lead to better cleaning habits in your family.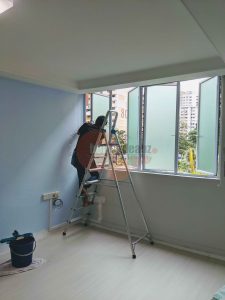 You Get a Fresh Start Each Week
No one can deny the amazing feeling of a clean house. It really changes the atmosphere in your home. Can you imagine enjoying that feeling every week? That's exactly what you get with weekly house cleaning.
Studies show that living in a clean environment is good for personal wellness. Individuals report feeling happier, less stressed and more motivated when their house is clean. Wouldn't it be great for your family to feel the mood lift of cleaning each week and take that to work and school?
Who knows, maybe having a clean house can improve school grades and get you that promotion.
At Total Cleanz we provide professional regular cleaning service at most reasonable prices.
Contact Us Now!